Our goal :
Your confidence in communicating in French
OUR GOAL : YOUR CONFIDENCE IN COMMUNICATING IN FRENCH
Happy Kids And Parents aime la découverte et l'apprentissage par le jeu, c'est donc tout naturellement que sa fondatrice Anne concocte également des cours de français remplis de jeux, pour les étrangers anglophones – enfants et adultes – qui souhaitent apprendre ou s'améliorer en français tout en s'amusant !
La langue française comme terrain de jeu !
Happy Kids And Parents company loves discovery and learning through play, so it is only natural that its founder Anne also designs French lessons filled with games, for English-speaking foreigners – children and adults – who wish to learn or improve their French while having fun !
The French language as a playground !
Encouraging children to love the French language and culture
Providing tailored teaching for each child according to their profile, age and improvement speed
Opening the childrens' minds
Helping beginners to become more autonomous through innovative teaching methods, letting them express themselves and really take part in the session
Who is Happy French for ?
Children from 6 years old
Your child will take pleasure in discovering French or reinforcing his/her French capacities and expressing him/herself through interest appropriate games, songs, stories, challenging activities, following his/her personal learning path.
Kids will learn very quickly to speak French and discover the French culture as well.
Adults
According to your objectives and motivations, we can offer specific programs from beginner level to advanced programs such as "Travel to France", "French wine lover", "Business meeting with French people" and so on ; or, we can work on grammar, conjugation and spelling through conversations about everyday life.
Our method for adults is based on an open-minded and friendly spirit.
our method :
online lessons 60 or 90 mn private classes tailor-made activities
OUR METHOD : ONLINE LESSONS
60 or 90 mn private classes tailor-made activities
Passionate, patient and native French, Anne is fond of kids and loves to help children learn and open themselves to the world. She likes to share French culture and French habits with them and adults too.
Having taught for many years, she believes that playing in a confident situation is the key to feeling at ease and improving your French.
Based on listening, reading and writing abilities, the 60 or 90mn private classes are a good way to be immersed in a 100% French speaking environment
Feel free to ask Anne for more details and for tailor-made activities !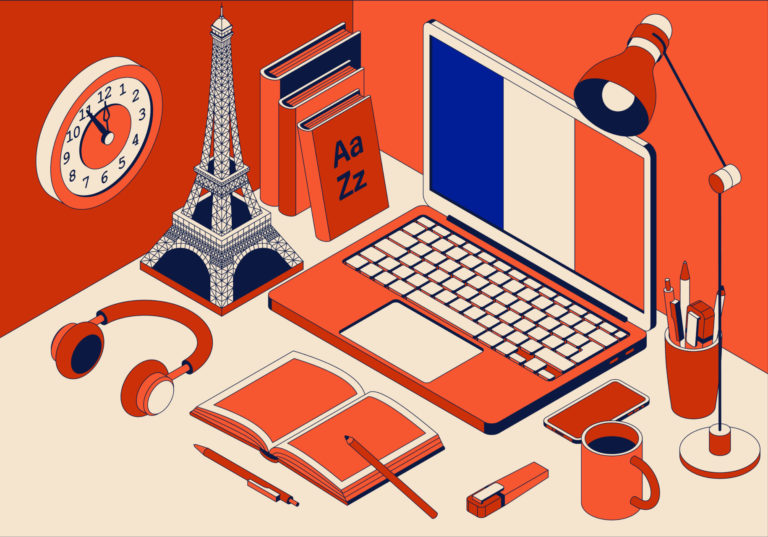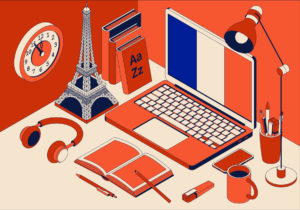 Let's start FRENCH with us !